The Beginning
Eddy Schoeffmann started baking pretzels in 2010 as a personal quest to recreate the pretzels from his childhood in Munich. "I can sell these," said his friend, and the business was born.
Eddy spent the next few years baking out of commissary kitchens for a few bars and restaurants, tailgate markets and local events, while painstakingly improving the recipe.
We Make Bavarian Pretzels
Our recipe is based directly on the quintessential Munich beer garden pretzel, with a few tweaks. As a company founded by a German immigrant, pretzels are more than just a product. They're part of our culture. German bakers have been making pretzels more or less the same way for over a thousand years, and we are proud to carry that tradition forward. All of our pretzels are handmade from fresh local ingredients, just as they have been for centuries - and of course they are dipped in lye.
The Shop in Swannanoa
We moved from Marshall into our current location in Downtown Swannanoa on March 12, 2020. As it turned out not a day too soon, the very next day we went into Covid lockdown.
Plenty of time to build out the bakery, add a bar, add a beer garden, take in a few rescue plants and play ping pong, of course.
Mission Statement
We strive to bring an authentic taste of Germany to Western North Carolina. It is our mission to bring back simplicity and craftsmanship to making food and to promote harmonious relationships with nature and the communities we live in. Our pretzels are handmade in the German baking tradition from organic, locally sourced ingredients, without the use of animal products. We hope you enjoy! Blunt Pretzels has always been and always will be a welcoming and safe space for all team members and customers. Come visit and see for yourself.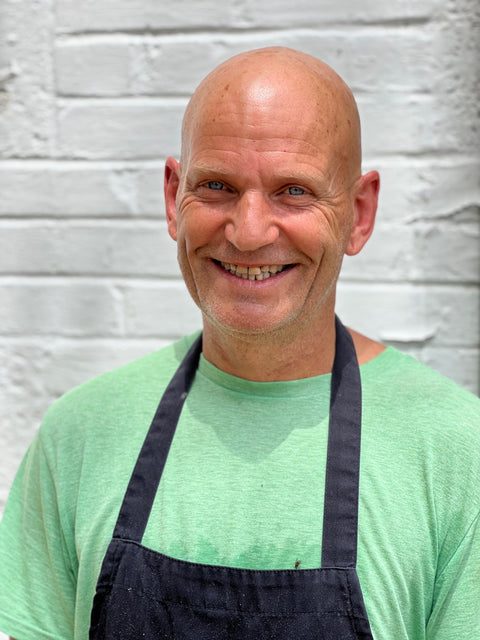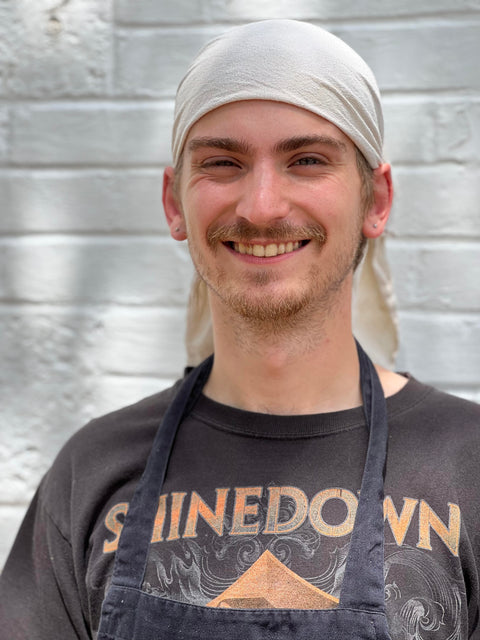 Kit
Event Coordinator/Baker